God has been doing some amazing things in our ministry recently. I have posted a number of them on our facebook page, but I thought I would share a few of them with you here as well.
One of the places where we connect with people on a more personal level is in our chat rooms. One of the chatters recently said that "if it wasn't for the people in the room that she would be lost and God would not be in her life."
Another recent report from a chat moderator - "Chatter has been coming in for a few days with low self esteem. A few chatters told her she is significant and not unimportant in God's eyes. Today she came in the room and was being encouraged by another chatter who also told her how God had sent his son to die for her. The other chatter asked the moderator to prayer with her and he did. She accepted Jesus as her lord and savior."
This report came in just the past Friday (Nov. 23). I think it's amazing how God uses our small efforts for great results in His kingdom.
A response to an article on one of our sites...
Thank you for this practical and wise advice! I live in a muslim society, where many marriage relationships are based on unilateral interests. This article reminds me and my husband that Christ sets us free so we have the fullness of life in marriage as well. We learn to participate in God's healing process of our relationships so that we not only become closer with our spouses, but also closer with Jesus.
I love how God draws people to our sites from so many different cultures and places in the world.
Here is a blurb that was written recently on facebook by one of our staff members and is a heart breaking glimpse of the types of situations our team has to respond to on a daily basis.
It's been a crazy week for comments on the site. So far I've had to refer 4 people to the National Domestic Violence hotline and I've tried to help a woman who's husband has stage IV cancer, one who's marriage of 8 weeks is probably over, another who's husband is cheating on her with men and two pregnant 15 year olds. And it's only Wednesday :( My heart is tired.
We also recently had Leonard Buhler share about Power To Change and TheLife on 100 Huntley Street. Specific discussion about TheLife beginning at 3:07.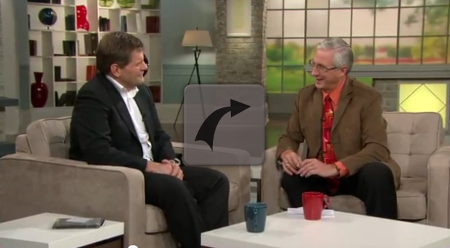 http://www.100huntley.com/video?id=RmLOagMDypc
Please continue to pray for us in this ministry.  We are seeing some major developments and progress, but there are also some pretty substantial issues holding us back.  One of the biggest is our funding, both of Carolanne and I personally, as well as of the whole TruthMedia ministry.
If you would like to see more frequent updates from us, we try to keep our facebook page up-to-date with the latest stories and developments.  You can check it out here:
https://www.facebook.com/jcptc
Thank you very much for remembering us in your prayers.
Wishing you a great week,
James Warkentin
Get Our Newsletter
Get Newsletter!
Want to receive our newsletter? Subscribe by email!