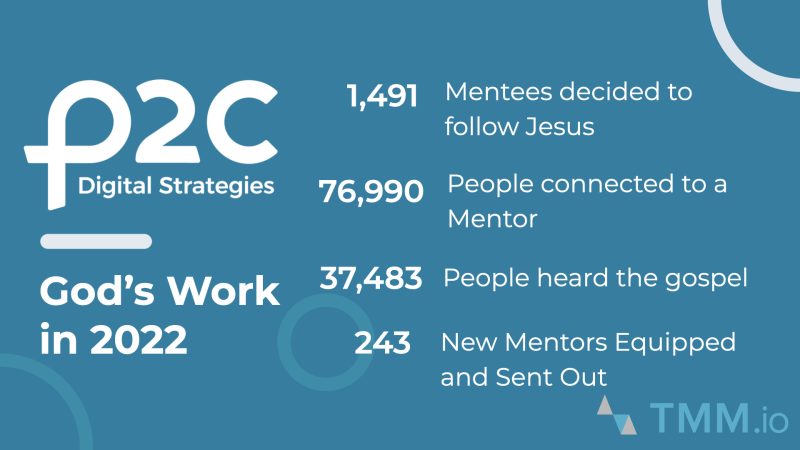 Dear Friends,
Thank you for continuing to lift us up in prayer throughout this past year. Your partnership with us through financial support and prayer is a great encouragement and allows us to continue in this ministry. I thought you might be encouraged to hear how God has been using your gifts.
In 2022 your partnership helped 1491 people make decisions to follow Jesus through our mentoring program. Additionally, 243 new mentors were trained and began ministry responding to people who came to us looking for help.
Thank you for being a part of this amazing work that God is doing through P2C Digital Strategies. To learn more about the ministry visit p2cdigital.com
Get Our Newsletter
Get Newsletter!
Want to receive our newsletter? Subscribe by email!