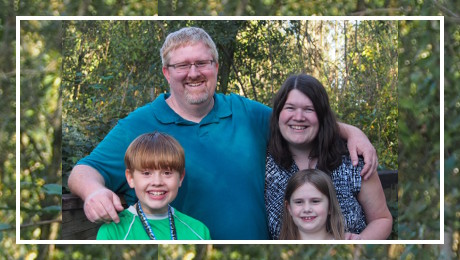 Hi there! Most of you should now have received the end of year prayer letter that we recently sent out by mail.** Thank you for taking the time to take a look through it. We hope you like the family picture prayer card that was included. Getting kids to sit still and not make faces for a brief second to get a good picture is surprisingly hard! ?
** If you didn't happen to receive the letter, we would love to send it to you but we probably don't have proper address information. Let us know where to send it using our private contact form and we'll get you one as soon as we can.
Thank you for upholding our ministry in prayer. (and for some of you financially as well) We really appreciate having you standing with us in the ministry.
In the letter, I mentioned that we currently have a special donor who has pledged to match up to $100,000 of donations given to us or other staff members in the ministry. If you have not yet given toward this, I would like to encourage you again to consider taking advantage of this gift. During this time, any gift you give will have a matching gift given to The Life Project. That is TREMENDOUSLY helpful to us and to the ministry.
We have been asked to put a special emphasis on trying to raise an additional $250 in MONTHLY donations. This means people who join our team and commit to give $50/$100/$200 or some other amount every month. If you let us know of your commitment, we can count the whole annual amount toward the matching. So, for example, if you decide to give or increase your gift $50 per month and let us know, we can count $600 toward the matching!
Please do not feel pressured by any of this. If you are already giving or have been holding us up in prayer, we really do appreciate it. THANK YOU for sticking with us.
A Changed Life...
I did not want this entire letter to be about fundraising, so I went searching for a cool story of someone who's life is being changed by Jesus. I found John* who wrote in on one of our sites just a few days ago from Nigeria asking "If God is all knowing, did he knows those who will go to hell?, if he knows, then why did he created them?"
He was connected with one of our more experienced mentors who replied that "God created each one of us and gave us free will, to either accept Him or reject Him. He is always waiting for each one of us to make that decision." The mentor also invited John to make a personal decision for himself to follow Jesus.
Just a couple messages later, John writes "Thank you so much. I just invited Jesus into my life. I love the conclusion part of the prayer which says "make me the person you want me to be Lord""
Thank you for praying for people like John*, for this ministry and for us. Your gifts and your prayers allow us to continue serving here with The Life Project.
* names changed for privacy
If you would like to give a gift today online, you can do so on the secure giving form on The Life Project's website. I have included the link below.
Give or help in some other way
Get Our Newsletter
Get Newsletter!
Want to receive our newsletter? Subscribe by email!