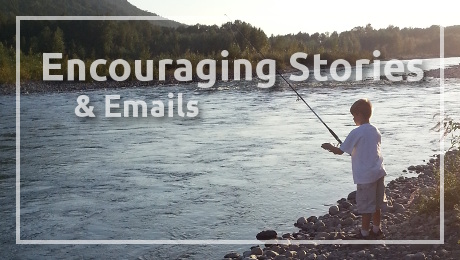 This story was sent in by one of our chat mentors just a couple days ago. Last Friday as I sat down at my desk, I thought about hanging a figurative sign "Gone fishing." The to-do's could wait for a while. Jesus said, "Follow me, and I will make you fishers of men," so I prayed that He would guide me, to instruct me in the way that I should go. I asked Him to...
Published 2014-10-24
Get Our Newsletter
Get Newsletter!
Want to receive our newsletter? Subscribe by email!